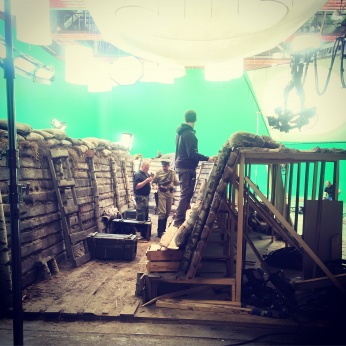 Chromakey studio R-Studios is suitable for construction of stage set of any complexity. Time of work within green walls saw the change of epochs, geography and even worlds.
We built apartments of popular TV shows, erected all of the possible, and sometimes even impossible, stage sets for full-lengths, started the fire and taught people to fly.
Capabilities of our Chromakey studio are only limited by the fantasy of the crew.
In the beginning of March the studio saw construction of World War II trench.
Apart from the planks construction included hay and sand which is not rare in our studio. Its floor was many times covered with dirt and even with sand hills! That is why our managers were not surprised or scared when they first learned the task.
Construction materials are brought to the studio through special transportation gates. It is very convenient, especially in the cases of massive construction. The tuck is not waiting outside but can enter directly to the territory of the studio.
Such entry was provided for this crew as well.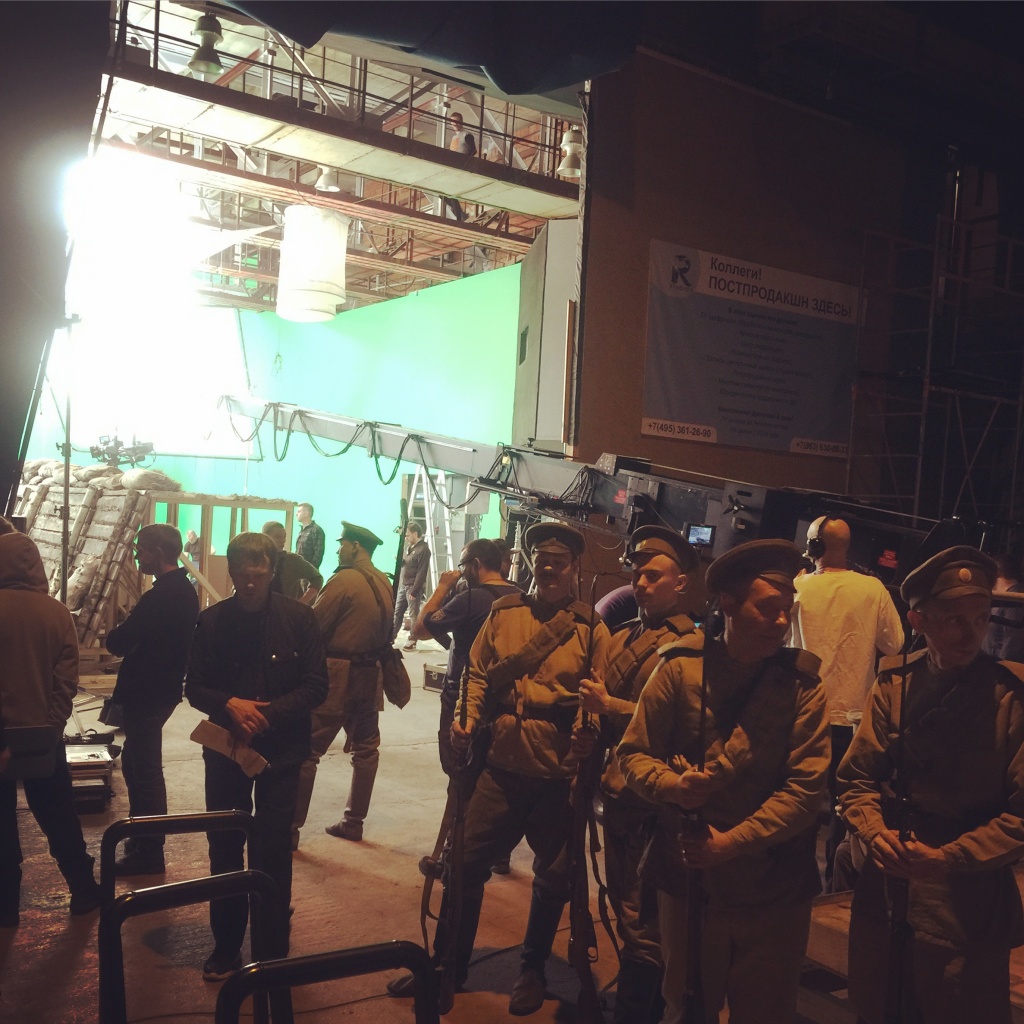 It took only several days to turn Chromakey studio to a real harbor for the Russian soldiers, who appeared during filming days.
We dismantled the wall separating Chronakey studio from small studio (white cyclorama). Such dismantling is often required for filming crews, especially when filming from doll buggy is to take place.
In this case a doll buggy was necessary and it fitted perfectly in the small studio, which in its turn turned into a «blind zone» and accommodated the entire crew, buffet and crowd artists.
The filming process proved to be very vivid and interesting.
We can only wish luck to the crew of the movie in further production and release.
You can rent Chromakey studio by contacting our manager in the Contacts section.