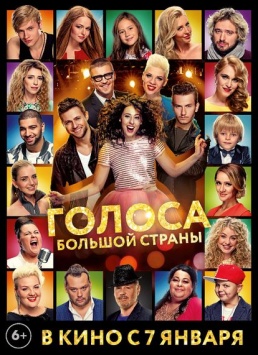 Big Country Voices
Genre: musical.
Synopsis:
In different corners of our vast motherland there are talented people worthy of being recognised and praised. They gather in Moscow and take part in popular TV shows. Then the studio light boards go dim and the life goes on. But not like they imagined that.
Each of the characters, young and mature, ambitious and modest, lone and passionate, – will have to pass through many obstacles. They will face ups and downs, meetings and partings, friendship and treason. But in the end they will make one big team, a family which united different people from the hindermost towns of our huge country in the name of music, talent and, of course, love!

Production: Enjoy Movies & Renovatio Entertainment.