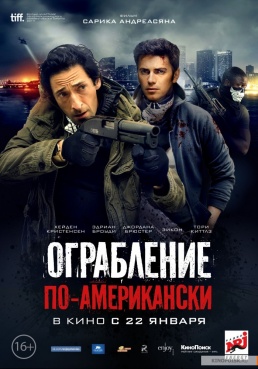 American Heist
Genre: Criminal drama
Synopsis:
James has the dark criminal past but now he is doing his best trying to change his life, – he dates a beautiful girl-friend, he works as a mechanic in a car shop, dreams about starting his own business. Meanwhile his elder brother Frankie, who served ten years in prison, is released.
Frankie is trying to remedy their relations, but James could not forgive his brother for the fact that many years ago he had drawn him into criminal activities, that resulted in sixteen months in prison for James.
Unfortunately, all James's attempts to start a new life fail; due to his previous shadowed past he cannot account for a good job and he is always denied by the bank in lending for his business.
Seeing this, his brother Frankie offers his brother to "conduct a little affair …"
He swears it will be the last time and after lifting a bank in New Orleans, they will have money and they will return the life they had once lost. As the result, this "little affair" will become one of the most bloody and dramatic attacks in American history …
Production: Enjoy Movies & Renovatio Entertainment & Glacier Films