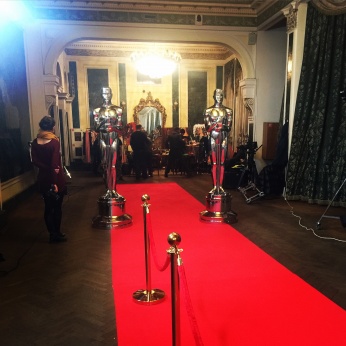 In the beginning of February we were asked to rent out «Oscar» statues located in the lobby. These statues have been the hallmark of R-Studios for a long period of time. They meet our guests and have been guarding the main entrance to the building for several years.
But joking apart, it was a serious matter. «Oscars» were needed for shooting a new music video of a popular band «Zveri», and without these statues the filming crew would not be able to proceed.
We could not but help our colleagues in such an important and unique situation with stage property. The next day we packed our metal «guards» to a soft film and sent them to starring in one of the main parts of the music video.
Lead vocalist of the band, Roma Zver directed the video himself. The main female character of the video was the author of a very popular humor Instagramm – Irina Gorbacheva. The video was filmed for a new song of "«Zveri»" band called «Mukha (Fly)».
According to the plot some recreation center initiated a side show called «Hollywood Lights» where each girl had a chance to get «Oscar» and take several pictures with a nice hairdressing on thematic stage set. Irina Gorbacheva played the part of one of such girls. She was awarded a prize with R-Studios «Oscar» statues on the background to the photo flash lights.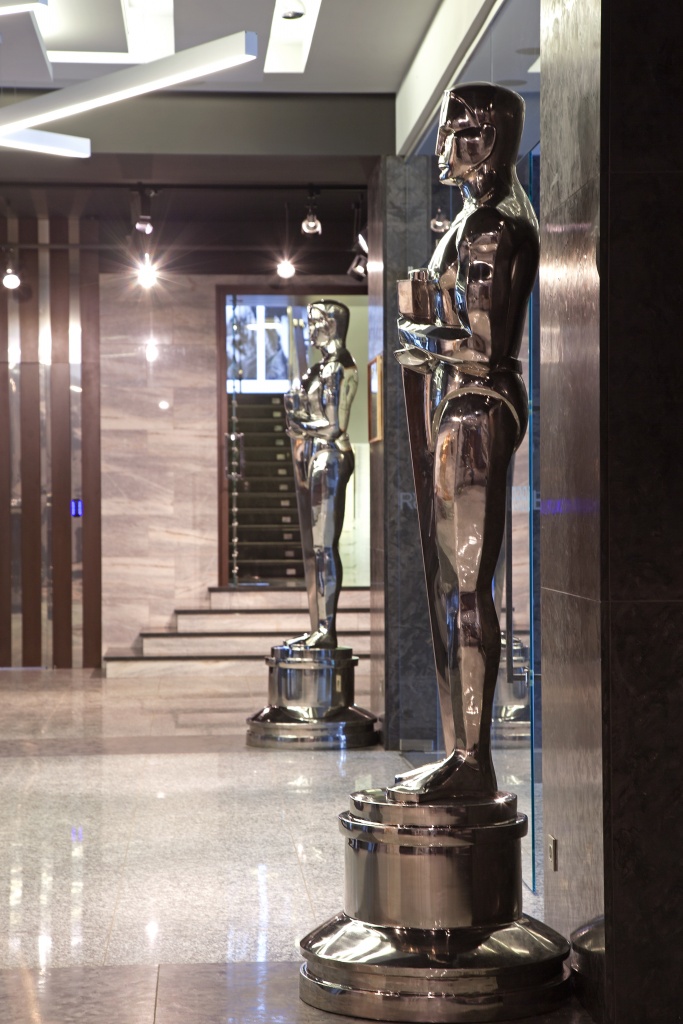 Crowd artists were involved in the filming, who, during the breaks, were eager to take as much photos as possible not only with Roman and Irina, but with R-Studios «Oscar» statues as well. The artists stood next to them, hugged the statues and even tried to clime them for a better shot. Our managers had to protect our valuable stage property from such a strong popularity.
The shooting was a success, and on the 28th of February, the date of 88th Oscar Award in LALos Angeles, «Zveri» band presented their new song «Fly».