"The Route is Built" was released in the cinemas of Russia on 31st March 2016. Premiere screenings took place in Moscow, Saint-Petersburg, Irkutsk, Vladivostok and in Chelyabinsk, the home city of the movie director Oleg Asadulin.
This Russian horror movie will be evaluated by fans of chillers and psychological thrillers.
Major cast: Svetlana Ustinova and Pavel Chinaryev. A married couple suffering from family life crisis purchases a secondhand car which further becomes the reason of hidious events.
The Post-Production of "The Route is Built" was performed in R-Studios. We had a task to provide a full cycle of movie production within an extremely short period of time. But we are not afraid of challenges, and our clients are not emotional over time limits or moreover the quality.
The work over the movie started on the stage of pre-production when the main view of the Ghost was not yet formed.
The Ghost in "The Route is Built" wasn't copied from anywhere, it was fully generated by our artists by graphics inveting both its appearance and main behavioural features.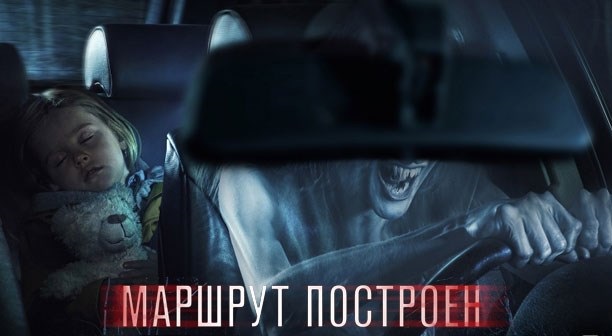 They made over 180 shots of different level of difficulty: from ordinary wipings to creation of 3D personages and moving objects graphics.
R-Studios provided full support of the project: From supervising on the movie set before the full cycle post-production period including management and legal support.